Multi-touchpoint design
minnesota environmental fund
the client
The Minnesota Environmental Fund (MEF) is a non-profit that supports twenty-four organizations with the common goal to protect, conserve, and restore the local environment. Over the years, MEF has seen a downward trend in workplace giving due to diversification of donation choices and a new generation of employees who no longer feel constrained to one form of giving. The advent of the internet provided multiple platforms for individuals to find their own charities, do their own research, and easily get involved outside the workplace.
the opportunity
The Minnesota Environmental Fund approached our team to define a new funding model that attracts a younger, more connected donor base outside of workplace donations.
Methods
Competitive Audit
Rapid Prototyping
Touchpoint Strategy Map
Deliverables
Implementation Map
Multi-Touchpoint Prototype Package
Redesign Strategy Video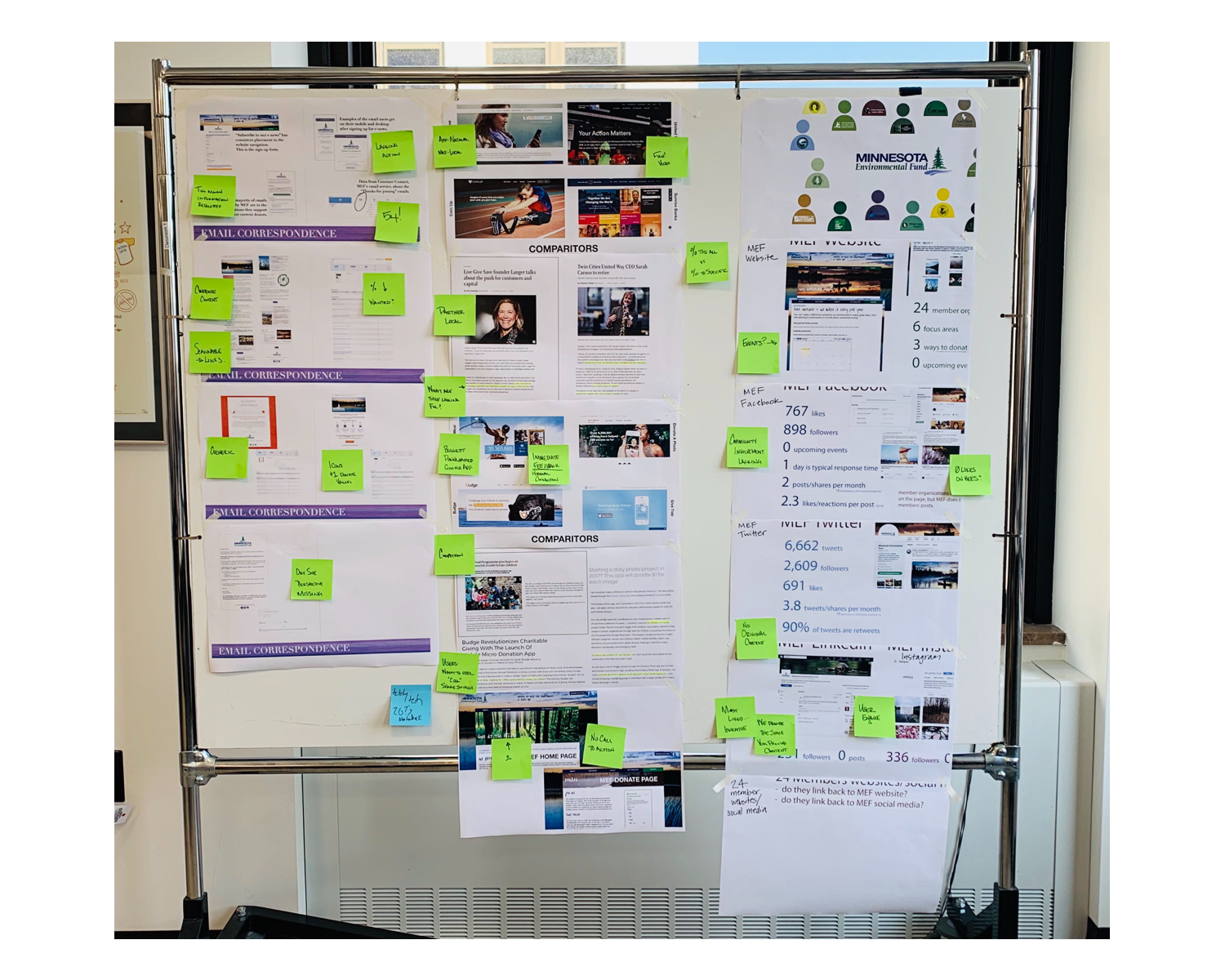 Understanding that MEF wanted a new way forward, the design team and I first investigated current outreach strategies. We analyzed the content and the analytics of the organization's website, donor emails, and social media presence. Our research also examined similar organizations and how they are connecting with modern and young donors.
From the research, the team and I synthesised a design strategy that focused on utilizing existing platforms to increase MEF's visibility through a strong online presence. The strategy also focused on MEF specific events that provide the tactile interaction younger donors seek and create meaningful content to boost the impact of the revitalized online presence.
Prototypes visualizing the aesthetic and content redesign opportunities were created to present to the client. As a team, we focused our energy into the home page to provide a clear message emphasizing the clients new goals and to remove the prominence of workplace donations. Examples of email newsletters and social media posts were also created to show how impact content could create connections with potential donors.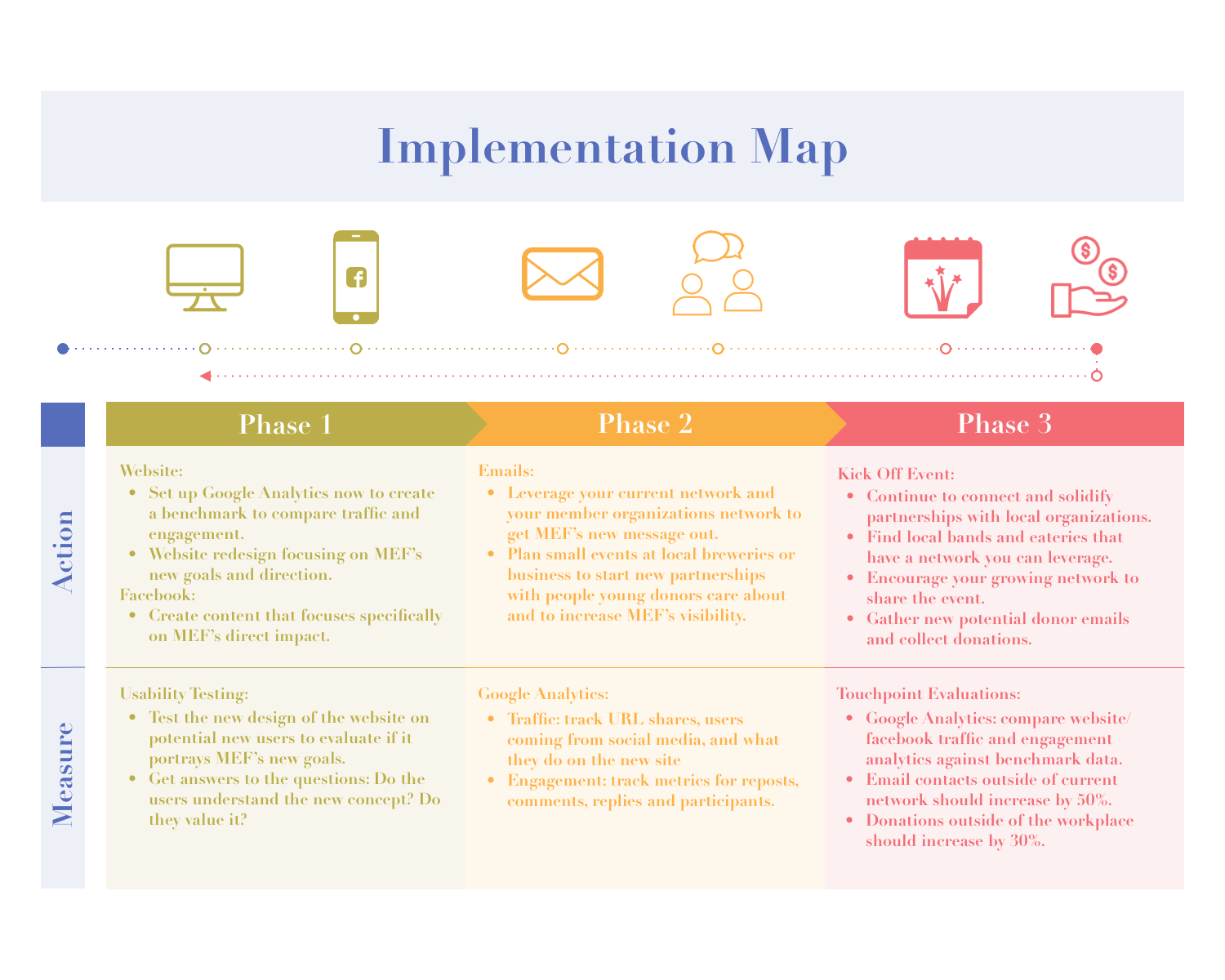 The team and MEF now had an understanding of what aspects of their current outreach needed a redesign to connect with a younger donor base. I created an implementation map to show the projects next steps in three phases and the metrics we will use to measure progress.
The presentation
In order to provide clarity, the team and I created a visual representation of how our multiple touchpoint design strategy would increase visibility and connections to a younger donor base. A series of storyboards gave life to a script that highlighted how a kick-off event could leverage MEF's current network and connect to their network's network quickly increasing community outreach. The team collaborated on this video for the client in order to present our findings, visual story, and recommendations.